Commercial Pressure Washing
Ready for Business
For our commercial customers, we use pressure washing as your property's way to get "dressed for success." Using the best cleaning detergents and power washing equipment in the industry, our team will make your property feel like a positive reflection of your business.
'Open for Business' Achieved
Every customer has a unique property. But whether you're a bank, restaurant, educational institution, medical facility, or retail space, it's likely that you share the same goals as your fellow property owners: You want a place that is clean, inviting, and code compliant.
Easier said than done. When you're managing customers, employees, deadlines, and workflow, property maintenance can land itself on the bottom of your to-do list. The other glaring issue? A well-maintained property isn't something that can be achieved with a couple of hours and rental equipment from your local home improvement store.
Our customers are looking for a resource who is trustworthy, skilled, and efficient. They're looking for concrete expertise – and they want to make an appointment knowing that that's the last they'll have to worry about:
Professional, ready-for-business curb appeal
Code compliance
Employee and customer safety
Property features that last longer – and hold onto their appeal for longer
3LM Roof Cleaning & Exterior Pressure Washing is proud to support our commercial clients with property services that make your business a comprehensive success. We take care of the mold and mildew, the dirt and the grease – so you can get back to business at its best.
Commercial Pressure Washing Built Around the Customer
The commercial properties that we serve are always facing busy schedules. They just don't have time for service that falls short of superior. Luckily, for our team, 'superior' is a standard metric of success. We provide:
Roof cleaning
Our soft wash solution is a gentler alternative to pressure washing, making it ideal for your shingles. We use this service to remove black streaks from your roof and restore the highest level of curb appeal to your property.
Concrete cleaning
We offer a range of solutions to restore your hardscapes. Our pressure washing solution removes grease and oil, lifts chewing gum, and restores the 'neat and tidy' look to your property. We provide clients with:- Driveway cleaning
– Parking lot cleaning
– Drive thru cleaning
– Sidewalk cleaning
Storefront Cleaning
Concrete, vinyl, brick, stucco – we take care of it all. Our team uses pressure washing or soft washing to restore a beautiful first impression for your business. We customize our cleaning approach to your material type to ensure that curb appeal and long-term quality are always at their best.
Building cleaning
Our soft wash service spares your exterior from the force of traditional pressure washing. This high-level solution is the best way to completely remove mold, dirt, mildew, and algae… Without ever hurting your siding in the process. We call it 'curb appeal in a day' and clients always agree!
Making 'Above and Beyond' the Norm
For 3LM, a customer isn't just a one-time job. It's a lifetime of loyalty. We're proud to be a reliable and expert resource for our clients, and we're here to provide that go-to level of expertise that your commercial property deserves.
When you choose 3LM, you're getting a service that will keep your workflow running smoothly and deliver great results. Our team is always:'
Punctual
Your time is valuable. When you complete our instant quote, we'll get to work right away to ensure that you're getting the service that you need – on time, and in a way that won't disrupt your employees or customers.
Nimble
Every property is different. We adapt our service to make sure that it's meeting all of the needs of your business. Our customized business model is a proven success and shows that results really do some from a tailored approach.
Quality Driven
The best equipment? Check. The most effective cleaners? Always. The most knowledgeable and dedicated technicians? That's a given. We care about exceptional results, and we frame our entire service around it.
We're a group of professionals who take pride in getting it right the first time. You never have to wonder about receiving the best possible service from our team – that's just a given.
Your Pressure Washing Expert
Pressure washing and soft washing can improve virtually any part of your property. 3LM Roof Cleaning & Exterior Pressure Washing brings the full potential of your property to life by creating a service that delivers:
Streamlined, professional curb appeal
We make your first impression count – and help you attain clients in the process.
Addressed local and state safety regulations
We orient all of our services to meet EPA guidelines and prevent slip-and-fall accidents.
Property elements that last longer
Regular maintenance yields long-term results. You'll get long-term quality that counts.
We work at office buildings, warehouses, and stores, and we're proud to provide services to banks and restaurants, to institutions and multi-unit buildings. Every commercial property can be a 3LM customer – it just takes a free estimate to get started.
Our Commercial Pressure Washing Gallery
Roof Cleaning
Pressure Washing
Orlando, FL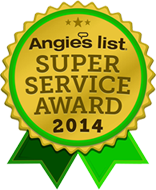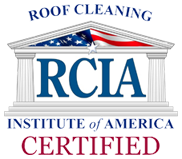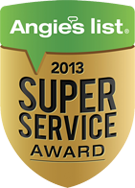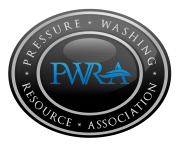 I would highly recommend 3LM Roof Cleaning. I had contacted multiple other companies that either responded once and never followed up with a quote or didn't respond at all. 3LM Roof Cleaning responded quickly and gave me a quote quickly. They came out when they said they would and due to our mistake couldn't do the work in the morning. They figured out a way to get the work done later in the same day and did a great job!

Alan Sylvester

I would highly recommend 3LM Roof Cleaning and I will be happy to give them my business the next time my roof needs to be cleaned. The office staff were highly communicative, professional, and kind. The technicians who came to perform the service were on-time, efficient, careful yet thorough in cleaning our roof to perfection. Solid company made up of good people.

Erick Almasi

Very professional group you deal with. The service was outstanding. If you're looking for this kind of service search no more, the results are excellent. Look no further, I honestly didn't need to look at the results we've used them many times over the last 7 years.

Azula

3LM did an outstanding job on my roof. It started to rain during the cleaning and they waiting two hours before continue so the rain would not dilute the cleaning compounds...Very thorough.

Marty Sherman

Their team was professional and courteous and did an excellent job cleaning our roof. We would definitely use them again in the future.

Steve Skornia

Had roof, driveway and back pool deck area cleaned from all the grime. Roof looks fantastic with their soft pressure wash and driveway was sealed and sanded after cleaning. All looks great and would recomend them. If you bundle the services they give you 10% off.

J Greig

3LM is very professional, responsive and most importantly their service is great. They came out on time and did the job timely. I appreciate their work and would highly recommend them to anyone.

Sam Staudt

3LM did a great professional cleaning on my difficult roof and home. Each step was quick and easy, from the estimate to the price and scheduling. They were quick to reply and easy to communicate with throughout the process. My roof is high and steep so I was happy they came prepared, experienced, recommended... and insured.

Cory Richardson

They answered all our questions in a timely fashion. We are really happy with the end result. Thank you so much for your services. Kudos to such a very professional team. They explained everything and were thorough. Happy customer and highly recommend. I've attached a photo of my before and after.

Areli Montero

Everything was such a positive experience. From getting a quote online to the communication about our appointment to the work they did. They did an amazing job. Our roof and driveway/sidewalks have never looked better. Even though we have our own pressure washer, we may never use it again now that we found 3LM!

Annette Barbieri

Pete and his team took my Dad's tile roof from very, very, very dirty to like new. It's unbelievable how good it looks. The pricing was more than fair for the time they spent on it and the end result. I highly recommend 3LM. Pete was very responsive to my initial call and arrived right on time.

Pat

I've been power washing my own house, pool enclosure, and sidewalk for over 10 years. My girlfriend researched and hired 3LM to do my pool enclosure because my schedule has been crazy. WOW!!! I may never do it myself again! Our crew was amazing and thorough for the entire pool enclosure and deck. It hasn't looked this good since it was new. We will have them back next year!

moving2wdw

Josh and his partner did such a wonderful job cleaning our metal roof recently. They were on time, available to answer any questions we had and very reasonable in price. We will definitely be using them in the future!

Elizabeth Dalton

We used 3LM for roof cleaning ( Soft Wash of the roof) from the quote to the day the job was completed. Extremely professional team. Very responsive to work via email or phone. The quote was easy and they were accommodating with the scheduling changes. I highly recommend them for roof washing as one guy was cleaning and other guy was watering the grass so chemicals didn't kill my grass. My roof looks like new and my grass is not dead - i am a happy customer.

Aditi Verma

Service was great. They communicated with me through out the process. I had a deadline and they worked with me to get this taste completed before the deadline. Will definitely recommend and use them again in the future.

Christine Launderville

Pete and his team did a fantastic job cleaning our roof, gutters, fascia, pool deck and pool enclosure. Being new to Florida this was our first time using such a service and Pete was great about explaining the process. I will use him again and recommend his service.

John S

They came on time and did a great job cleaning the roof. They also provided pictures before and after along with a drone picture of the entire roof. Highly recommend them.

Alaa Al Amil

They came on time and did a great job cleaning the roof. They also provided pictures before and after along with a drone picture of the entire roof. Highly recommend them.

Alaa Al Amil

I had hired 3LM Roof Cleaning & Exterior Pressure Washing to soft wash my roof and they did such a great job, I had them return and pressure wash my driveway & sidewalks. Everything looks top notch, beautiful! I am so glad we found this company and will use them for all pressure washing needs. Right from the first contact with this company, they were very professional. Pete & his crew did excellent work on my roof. They were professional, on time, courteous and polite. They did exactly what they quoted. They kept me informed with emails to remind me they were coming. Now my roof, driveway and sidewalks look great! I will definitely hire them again.

Grace Hennessy

They were here on time and did a fantastic job. The house has some serious mold built up from the shade trees and it came out wonderful including the gutters and drip edges. Call these guys if you need pressure washing. They are doing my drive and roof next !!!!

Brian Ludlow

Right from the first contact with this company, they were very professional. Pete & his crew did excellent work on my roof. They were professional, on time, courteous and polite. They did exactly what they quoted. They kept me informed with emails to remind me they were coming. Now my roof looks great! I will definitely hire them again.

Grace Hennessy

I had the guys come out last week to pressure wash our driveway and sidewalk, they also done a soft pressure cleaning on our roof. We found them really professional to work with. From enquiry to job done was painless and we found everyone really helpful. Our roof is so clean now we reckon the space station probably can see it gleaming!!! And our driveway is now once again clean and bright! Thanks guys we extremely happy customers.

Grace Kinsella

3LM is a professional company. One who honors their warranty. In fact they reached out to us to see if our roof required any cleaning prior to the warranty ending. They do quality work and stand by their warranty. I highly recommend them.

Linda Harrison

The crew was on time. The roof needed a good cleaning. In less than 3 hours, the roof looked as good as new. Thank you 3LM for your professionalism and attention to detail.

Tom Rose
CALL US NOW AT (407) 900-8966 OR
865 Francis Street
Altamonte Springs, FL 32701

3LM Roof Cleaning & Exterior Pressure Washing Reviews

Rated 4.9/5 based on 10 reviews