When you think "concrete," which do you think?
A. A necessary evil and an eyesore
B. A functional asset that also adds curb appeal value to your property
Power Washing: A Professional Eraser
Concrete can be a magnet for debris. Whether it's vehicle oil, chewing gum, or other sludge, it usually isn't easy to get rid of. 3LM combats buildup and stains with our powerful pressure washing solution.
Our power washing equipment releases water and detergents at strong levels to pull out the debris and discoloration from your concrete. When combined with the expertise of our staff, this guaranteed-effective method will bring the best concrete to you.
Unlocking Your Clean Concrete
Our team doesn't cover up your concrete's issues – we truly remove them. From battery stains or car leaks, we've seen it all. And better yet? We've removed it all. This means that you'll always get surfaces that are completely clean and debris-free. You're getting a new concrete canvas to work with. Your home will thank you!
Clean concrete is in reach. Get your 3LM solution today!
Recent Concrete Cleaning Examples
Roof Cleaning
Pressure Washing
Orlando, FL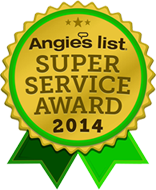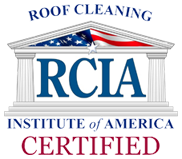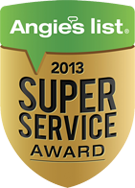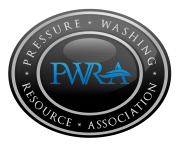 I would highly recommend 3LM Roof Cleaning. I had contacted multiple other companies that either responded once and never followed up with a quote or didn't respond at all. 3LM Roof Cleaning responded quickly and gave me a quote quickly. They came out when they said they would and due to our mistake couldn't do the work in the morning. They figured out a way to get the work done later in the same day and did a great job!

Alan Sylvester

I would highly recommend 3LM Roof Cleaning and I will be happy to give them my business the next time my roof needs to be cleaned. The office staff were highly communicative, professional, and kind. The technicians who came to perform the service were on-time, efficient, careful yet thorough in cleaning our roof to perfection. Solid company made up of good people.

Erick Almasi

Very professional group you deal with. The service was outstanding. If you're looking for this kind of service search no more, the results are excellent. Look no further, I honestly didn't need to look at the results we've used them many times over the last 7 years.

Azula

3LM did an outstanding job on my roof. It started to rain during the cleaning and they waiting two hours before continue so the rain would not dilute the cleaning compounds...Very thorough.

Marty Sherman

Their team was professional and courteous and did an excellent job cleaning our roof. We would definitely use them again in the future.

Steve Skornia

Had roof, driveway and back pool deck area cleaned from all the grime. Roof looks fantastic with their soft pressure wash and driveway was sealed and sanded after cleaning. All looks great and would recomend them. If you bundle the services they give you 10% off.

J Greig

3LM is very professional, responsive and most importantly their service is great. They came out on time and did the job timely. I appreciate their work and would highly recommend them to anyone.

Sam Staudt

3LM did a great professional cleaning on my difficult roof and home. Each step was quick and easy, from the estimate to the price and scheduling. They were quick to reply and easy to communicate with throughout the process. My roof is high and steep so I was happy they came prepared, experienced, recommended... and insured.

Cory Richardson

They answered all our questions in a timely fashion. We are really happy with the end result. Thank you so much for your services. Kudos to such a very professional team. They explained everything and were thorough. Happy customer and highly recommend. I've attached a photo of my before and after.

Areli Montero

Everything was such a positive experience. From getting a quote online to the communication about our appointment to the work they did. They did an amazing job. Our roof and driveway/sidewalks have never looked better. Even though we have our own pressure washer, we may never use it again now that we found 3LM!

Annette Barbieri

Pete and his team took my Dad's tile roof from very, very, very dirty to like new. It's unbelievable how good it looks. The pricing was more than fair for the time they spent on it and the end result. I highly recommend 3LM. Pete was very responsive to my initial call and arrived right on time.

Pat

I've been power washing my own house, pool enclosure, and sidewalk for over 10 years. My girlfriend researched and hired 3LM to do my pool enclosure because my schedule has been crazy. WOW!!! I may never do it myself again! Our crew was amazing and thorough for the entire pool enclosure and deck. It hasn't looked this good since it was new. We will have them back next year!

moving2wdw

Josh and his partner did such a wonderful job cleaning our metal roof recently. They were on time, available to answer any questions we had and very reasonable in price. We will definitely be using them in the future!

Elizabeth Dalton

We used 3LM for roof cleaning ( Soft Wash of the roof) from the quote to the day the job was completed. Extremely professional team. Very responsive to work via email or phone. The quote was easy and they were accommodating with the scheduling changes. I highly recommend them for roof washing as one guy was cleaning and other guy was watering the grass so chemicals didn't kill my grass. My roof looks like new and my grass is not dead - i am a happy customer.

Aditi Verma

Service was great. They communicated with me through out the process. I had a deadline and they worked with me to get this taste completed before the deadline. Will definitely recommend and use them again in the future.

Christine Launderville

Pete and his team did a fantastic job cleaning our roof, gutters, fascia, pool deck and pool enclosure. Being new to Florida this was our first time using such a service and Pete was great about explaining the process. I will use him again and recommend his service.

John S

They came on time and did a great job cleaning the roof. They also provided pictures before and after along with a drone picture of the entire roof. Highly recommend them.

Alaa Al Amil

They came on time and did a great job cleaning the roof. They also provided pictures before and after along with a drone picture of the entire roof. Highly recommend them.

Alaa Al Amil

I had hired 3LM Roof Cleaning & Exterior Pressure Washing to soft wash my roof and they did such a great job, I had them return and pressure wash my driveway & sidewalks. Everything looks top notch, beautiful! I am so glad we found this company and will use them for all pressure washing needs. Right from the first contact with this company, they were very professional. Pete & his crew did excellent work on my roof. They were professional, on time, courteous and polite. They did exactly what they quoted. They kept me informed with emails to remind me they were coming. Now my roof, driveway and sidewalks look great! I will definitely hire them again.

Grace Hennessy

They were here on time and did a fantastic job. The house has some serious mold built up from the shade trees and it came out wonderful including the gutters and drip edges. Call these guys if you need pressure washing. They are doing my drive and roof next !!!!

Brian Ludlow

Right from the first contact with this company, they were very professional. Pete & his crew did excellent work on my roof. They were professional, on time, courteous and polite. They did exactly what they quoted. They kept me informed with emails to remind me they were coming. Now my roof looks great! I will definitely hire them again.

Grace Hennessy

I had the guys come out last week to pressure wash our driveway and sidewalk, they also done a soft pressure cleaning on our roof. We found them really professional to work with. From enquiry to job done was painless and we found everyone really helpful. Our roof is so clean now we reckon the space station probably can see it gleaming!!! And our driveway is now once again clean and bright! Thanks guys we extremely happy customers.

Grace Kinsella

3LM is a professional company. One who honors their warranty. In fact they reached out to us to see if our roof required any cleaning prior to the warranty ending. They do quality work and stand by their warranty. I highly recommend them.

Linda Harrison

The crew was on time. The roof needed a good cleaning. In less than 3 hours, the roof looked as good as new. Thank you 3LM for your professionalism and attention to detail.

Tom Rose
CALL US NOW AT (407) 900-8966 OR
865 Francis Street
Altamonte Springs, FL 32701

3LM Roof Cleaning & Exterior Pressure Washing Reviews

Rated 4.9/5 based on 10 reviews