Tile Roof Cleaning Eustis, FL
3LM Roof Cleaning cleaned this stunning 6000sqft roof out in Lake County FL.  This roof hadn't been cleaned in quite some time, probably the first time being cleaning.  Needless to say the roof had accumulated quite a bit of algae on all sides over the years.
As is customary in this line of work a few mechanical issues tend to creep in from time to time, but a quick trip to the local Lowes and we were able to get started.
Once our solution was properly mixed and proportioned the crew went their separate ways, one on the roof and one on the ground.  Our ground person cover the few delicate plants that the customer had and then began to wet everything down.  It is standard procedure for us to wet all plants and grass before, during and after the job.  Up on the roof it's important to get the three side of the tile as well as the lip when doing non pressure roof cleaning.  For a properly cleaned tile the lip has to be clean too.
Once an initial coat of solution was applied it was time to go back and apply a second application where needed because of the heavy formation of algae and then even in a few spot a third.
After rinsing a portion of the roof we pressure washed the paver driveway and front walkway.  This ended up being long day but with great results.
The homeowner was a real good guy and a pleasure to work for.  We were happy to get his property look good for him.
Roof Cleaning
Pressure Washing
Orlando, FL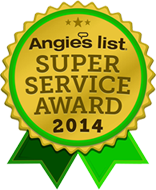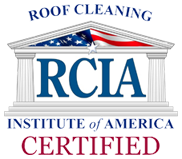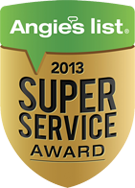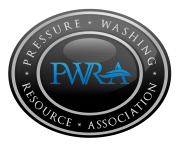 The company met all promises and expectations. The technician was friendly and courteous and very hard working, and our metal roof is now sparkling clean. We appreciate the warranty they offer, and felt the work was fairly priced.

Ellen Huber

This company is amazing. Great communication, great staff, great service. They cleaned my huge circular driveway, pool patio and roof on my home and garage. Everything came out so clean it was like brand new again. The best part of this is their guarantee and whatever they use to clean and prevent build up. It has been over 4 months and my driveway and roof still look like they cleaned it yesterday. The staff was friendly and prompt and showed up on time and made every effort to do a fantastic job. Thanks guys!

Michael Tarallo

3LM did a great job, pressure washing pool deck and area. It looks so much better and now can use the area more. They were quick to respond and were on-time. Will be using again for sure. Thank you!

Jason Zeidan

What an awesome job 3LM did pressure washing my home, driveway, sidewalk and patios. Communication with Pete and his team was fantastic! I'm very pleased.

Joni Eden

Did a great job cleaning the roof. Looks brand new. Took care to prevent damage to plants. Great value for work performed. I would recommend!

Michael DeGrood

3LM Roof Cleaning does an outstanding job!!!! They cleaned our house, pool/patio, screens and driveway. Everything looks fresh and clean. I've had companies in the past that leave behind residue etc. this company does a very thorough job!!!!! Spotless!!

Colleen Barber

3LM did an excellent job for us. We had the following services: roof cleaning, driveway and sidewalk cleaning, exterior house cleaning, and window cleaning. They did not falter on any of these services. I only wish I took before pictures so I could share the visual results.

Lisa Parker

3LM Roof Cleaning did a fantastic job on our roof, driveway and pergola. The price was reasonable as well. I would definitely use them again!

Connie Gahnz

I have been using 3LM for about 4 years now and have been most impressed by their professionalism. The management and employees are top-notch. I would not even get a second quote because their prices are very reasonable for the quality work they deliver.

Robert Fenster

The guys were very nice and professional and they did an excellent job

Ben Shames

3LM made this such an easy process. I got my quote online instantly, let them know when which service I needed and then scheduled it. Our roof and house look fantastic. I would suggest them to anyone who needs their roof cleaned.

Karen Griffin

Great service, very professional and competitive prices. I would definitely use this company again !!!

PrairieLakeVillage NeighborhoodWatch

Great job. Very responsive to calls. Easy to schedule. Excellent price.

Catherine Hwang

Very professional make sure everything is right to the customer standard used them on my roof and screen enclosure Great job .Best in town.

John Ammaturo

This company clean my roof and fence the same day I call for service, very professional people from the person that answer the phone and the people that came out to do the job, also they came to my home at the time they told me . I'm very please with the company and staff. I will highly recommend this company.

felix rentas

3LM did a wonderful job cleaning the roof of our house. The two-man crew came on time, told us how the work would progress, they finished in good time, and we were pleased with the result. The most impressive thing about the operation was the modern high-tech truck they used which appeared to be purpose-built for roof cleaning. Overall, a very impressive operation, and we would heartily recommend the company.

Dan Nelson
CALL US NOW AT (407) 900-8966 OR
865 Francis Street
Altamonte Springs, FL 32701

3LM Roof Cleaning & Exterior Pressure Washing Reviews

Rated 4.9/5 based on 10 reviews