Commercial Pressure Washing
Pressure washing and soft washing can improve virtually any part of your property. 3LM Roof Cleaning & Exterior Pressure Washing brings the full potential of your property to life by creating a service that delivers:
Streamlined, professional curb appeal: We make your first impression count – and help you attain clients in the process.
Addressed local and state safety regulations: We orient all of our services to meet EPA guidelines and prevent slip-and-fall accidents.
Property elements that last longer: Regular maintenance yields long-term results. You'll get long-term quality that counts.
Roof Cleaning
Pressure Washing
Orlando, FL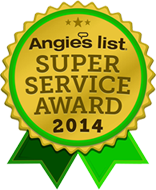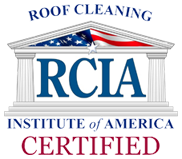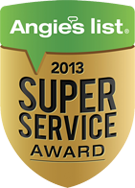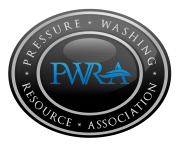 This company did an amazing job on our roof. They were most professional, timely, excellent attention to detail, and they offered superb pricing. Would use them again in a second and will in three years when my roof needs to be cleaned again.

John Dryburgh

Used on-line estimate system to gain a quote. 3LM then contacted me by phone resulting in the same quote... not bait and switch. Scheduling was easy and fast. All of my questions were answered. Two staff member showed up on time and explained everything they were planning to do. I opted for the gutter cleaning but after the job was done the staff told me my gutters had no issues, did not need cleaning and they removed that fee from my bill. I am amazed at the honesty and integrity of 3LM. I highly recommend 3LM for power washing!

Steve Harrison

Everything was great. Answered immediately (the only place that did, this matters a lot.) Knowledgeable. (Others didn't know what eaves were). Very friendly staff. Easy to schedule online or by phone. Came out the next day. Took instruction about what I needed and my goals for the work, and let me know what else I could do beyond a surface clean. The exterior of my house is now clean. Couldn't be happier. If I need this or anything else related again, I know who to call.

Steven Linn

Service and quality was great. The only reason for the 4 out of 5 is because I had a plant die due to the chemicals and and was not directed to give a lot more water to dilute what had hit the plant. Other than that my roof looks brand new. The guys were quick and very professional. Going to recommend to others

Adventures of Ethan and his TWO moms

The guys were professional and efficient. The results speak for themselves!

Nick Menkin

Guys did a great job with roof cleaning. Very neat, thorough quality job. Definitely will us again. Highly recommended. Also everything done online ie proposal, schedule, reminder and receipt. Great.

Alex Archimedes

Used the online quote and job was done 2 days later. Had pool enclosure and roof done. Very happy with the cleanliness and techniques used. Glad to see the low pressure wash of the roof.

Robert Read

The booking process was all online and very easy. They were quick to respond and explained the whole process for cleaning the roof to me. The finished product looked great. I'm very happy with my experience and would use them again.

Jay Greenwell

I recently used 3LM's services to soft wash my tile roof, paver driveway, walkway and pool area. This is the second time I used their services and I am very satisfied with the process, communication and quality of work. Many other businesses could take a few lessons from them.

Troy Reynolds

This company was great! My mom lives in Florida and I live out of State. I happen to fall on this company via yelp. I called and was able to book an appt within a week. As I am a true New Yorker, I requested a copy of their license and insurance. They provided to me immediately (now that's a good sign). They also offer a warranty on their work and their prices are very reasonable. On the day of cleaning, post-wash, they cleaned up after themselves (picked up all the leaves/branches that were blown off the roof), Mom said the roof looks great and she's super happy!

rainy1202 rainy1202

The crew showed up on time and were very polite and professional. They did an amazing job on the roof. I would definitely hire them again and recommend them.

Dave McCaslin

Great communication prior to arrival. Touched base with me upon arrival to make sure I didn't have any questions. Work was done in a timely manner and the roof looked GREAT when they were done!

John D

Thank you for an excellent service of cleaning my tile roof. The staff arrived on time and were very professional. Also the office staff was very pleasant.

Beverly Gagliardi

3LM did a great job cleaning our roof that my neighbor went outside and talk to them about cleaning their roof. The work speaks for itself! Will definitely use them again!

Maria Gavino

Very responsive, efficient service. My roof looks like new. I'm very pleased with the service I received.

George Trim

Workers arrived on time and were efficient and professional. They did a great job -- roof looks brand new.

Diana Charter

3LM did an excellent job cleaning my barrel tile roof. They were easy to book online, they arrived on time, were very professional and thorough, and charged a fair price. Would definitely use again.

Neil Galone

This company was easy to schedule, provided a fast quote and were very prompt on the clean day. The men did a very good job and were very diligent on protecting my landscape. When they were finished the roof looked amazing. I would absolutely recommend this company for anyone that would need their services.

Stephen Harris

This company was easy to schedule, provided a fast quote and were very prompt on the clean day. The men did a very good job and were very diligent on protecting my landscape. When they were finished the roof looked amazing. I would absolutely recommend this company for anyone that would need their services.

Stephen Harris

The company met all promises and expectations. The technician was friendly and courteous and very hard working, and our metal roof is now sparkling clean. We appreciate the warranty they offer, and felt the work was fairly priced.

Ellen Huber

This company is amazing. Great communication, great staff, great service. They cleaned my huge circular driveway, pool patio and roof on my home and garage. Everything came out so clean it was like brand new again. The best part of this is their guarantee and whatever they use to clean and prevent build up. It has been over 4 months and my driveway and roof still look like they cleaned it yesterday. The staff was friendly and prompt and showed up on time and made every effort to do a fantastic job. Thanks guys!

Michael Tarallo

3LM did a great job, pressure washing pool deck and area. It looks so much better and now can use the area more. They were quick to respond and were on-time. Will be using again for sure. Thank you!

Jason Zeidan

What an awesome job 3LM did pressure washing my home, driveway, sidewalk and patios. Communication with Pete and his team was fantastic! I'm very pleased.

Joni Eden

Did a great job cleaning the roof. Looks brand new. Took care to prevent damage to plants. Great value for work performed. I would recommend!

Michael DeGrood

3LM Roof Cleaning does an outstanding job!!!! They cleaned our house, pool/patio, screens and driveway. Everything looks fresh and clean. I've had companies in the past that leave behind residue etc. this company does a very thorough job!!!!! Spotless!!

Colleen Barber

3LM did an excellent job for us. We had the following services: roof cleaning, driveway and sidewalk cleaning, exterior house cleaning, and window cleaning. They did not falter on any of these services. I only wish I took before pictures so I could share the visual results.

Lisa Parker

3LM Roof Cleaning did a fantastic job on our roof, driveway and pergola. The price was reasonable as well. I would definitely use them again!

Connie Gahnz

I have been using 3LM for about 4 years now and have been most impressed by their professionalism. The management and employees are top-notch. I would not even get a second quote because their prices are very reasonable for the quality work they deliver.

Robert Fenster

The guys were very nice and professional and they did an excellent job

Ben Shames

3LM made this such an easy process. I got my quote online instantly, let them know when which service I needed and then scheduled it. Our roof and house look fantastic. I would suggest them to anyone who needs their roof cleaned.

Karen Griffin
CALL US NOW AT (407) 900-8966 OR
865 Francis Street
Altamonte Springs, FL 32701

3LM Roof Cleaning & Exterior Pressure Washing Reviews

Rated 4.9/5 based on 10 reviews